It's Your Time.
Vitally You 12 Month Coaching Program 
A Holistic Health Roadmap for Women
An opportunity to FINALLY lean into taking care of yourself.
I know you can do this, because you will not be alone.
You will be guided, supported and held.
My Vitally You Coaching Program is exclusively designed to be a  roadmap to optimal health.
Body
Mind
Soul
If you desire to feel younger, stronger, energized, emotionally coherent, non-triggered by your history  and mentally sharp, this program is for you. I've lovingly created this mastermind for you because I am you. I watched my own body, mind and emotional systems flatten out while adulting for three  decades. My vibrancy dulled and I eventually faced a serious health challenge. I tapped into all my coaching tools and strategies, finding news ones along the way culminating in what I consider a perfect potion for self care and regaining youthfulness from the inside out.
Typically, when symptoms of dis-ease show  up, we go to our doctor. Only to discover, the only solution she  has is a pill, or two, or three.
1 out of 4 women are on medication.
1 out of 4 women in their forties and fifties are on psychotropic medication.
This is not a roadmap to optimal health.   The pharmaceutical industry is not our solution.
Medication may temporarily improve your symptoms but it will not improve  the trajectory of your life long term. You need to know how you want to feel in ten, twenty years time because if the statistics are right,  we will all being living longer. The question is, how do you want to be living longer? What quality of life do you want to enjoy? What do you want your body to do for you in ten, twenty years?
If you do not take care of yourself now, there will be a gradual downward spiral.  Conventional voices want you to believe the downward spiral is natural aging but that is not the truth.   When we believe the system, we get what the system provides, gradual decline, less mobility, moods that become more pronounced and narrowing of life options.
I rejected the conventional model and leaned into optimal self care and changed the trajectory of my health and you can do it too.
We have far more power over how we age than we believe but we have to be willing to make lifestyle choices which call on the full capacity of the body, mind system.
That is not easy.  I know because I've been making those changes personally for eight years.  I fought back the genes of Type 2 diabetes and adult onset obesity by kicking  a lifelong addiction to sugar and improving my nutrition game and cleaned up my emotional triggers.  At the time of my pacemaker implant, Adrenal Fatigue and perimenopause hell, I did not have the Functional Nutrition body of knowledge I now have, nor did I have a community to help me navigate my health challenges.   Dr. Google guided me to resources that were invaluable.   I found HeartMath® searching for integrative cardiologists which led me to the work of Dr. Mimi Guarneri and her book, "When the Heart Speaks."  I discovered a nutrition plan to support adrenal health. 
I remember finding my way to various practitioners hoping someone would bring relief.   Ultimately, I discovered the power to flip my health challenges resided within myself.  So, you know what I did?  I put my big girl pants on, powered up and made significant lifestyle changes on my own.  
However, if I'm honest with you, it was a lonely journey and it doesn't have to be for you.  
I will be providing the tools, tips and strategies I have found effective in my own life,  my ten year coaching practice and study as a Functional Nutrition and Lifestyle Practitioner.
All lifestyle changes are more readily accessible when done in community. We need to be seen, heard and we need to see and hear one another. We need a witness, or  two, or three, or maybe eight.
I will be providing the tools, tips and strategies  I have found effective in my own life and my ten year coaching practice.
The Vitally You Coaching Program is designed to provide you the tools to reveal your unique alchemy of physical evidence blended with heart intelligence and gut instincts.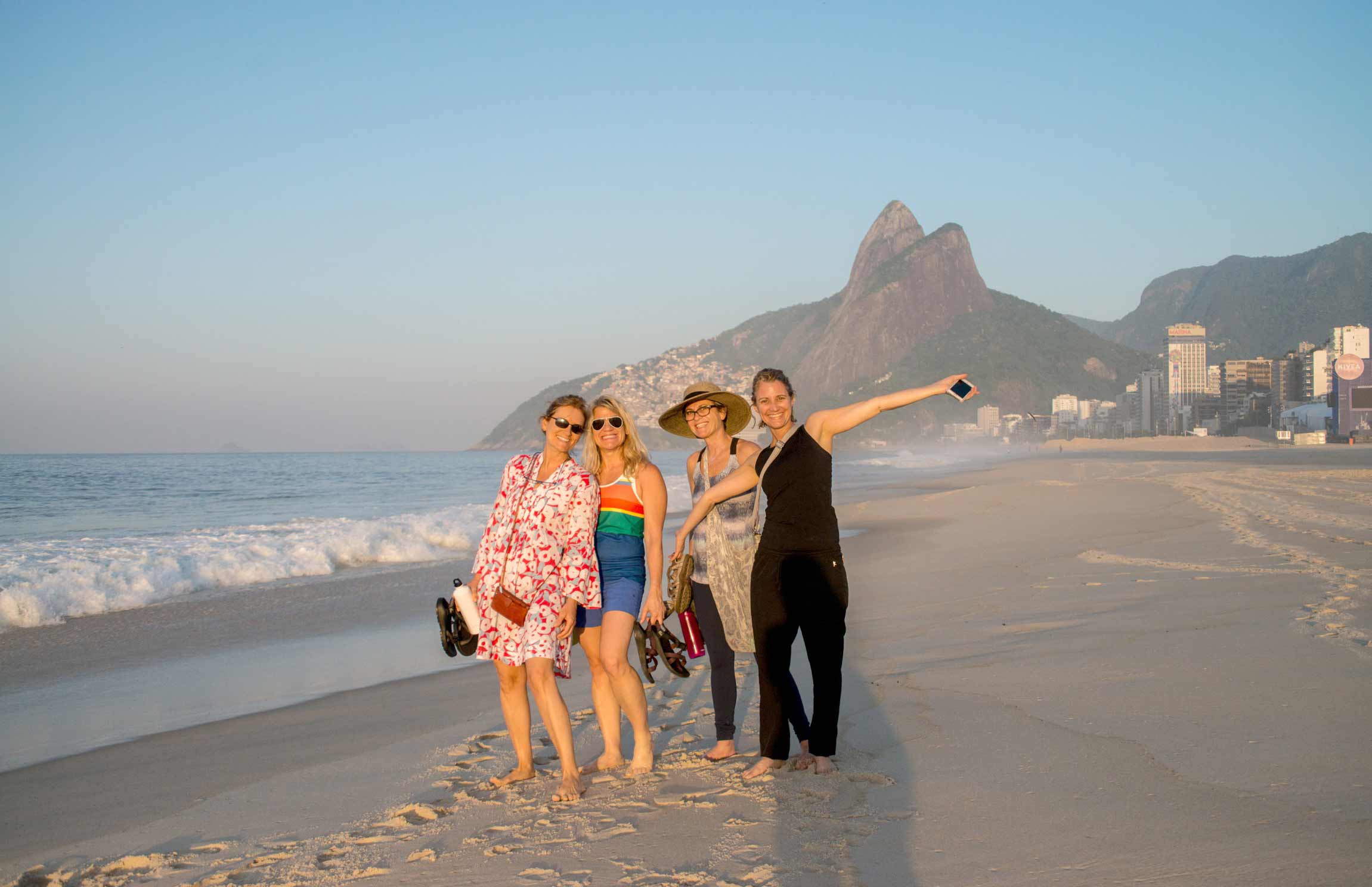 Who is this for?
Open-hearted women willing to lean in to compassionate coaching, ready and willing to transform from the inside out.
If you have:
Mood dis-regulation like anxiety, depression, brain fog and fatigue
Digestive woes like gas, burping, bloating, diarrhea,  constipation, IBS, food sensitivities, Chrohns Disease and other diseases of the digestive system
Regular bouts of catching a cold or virus
Autoimmune disease
Thyroid disorders
Joint pain or arthritis
Inflammation
All of these symptoms are interconnected and their root cause is found in  the health of the belly. We will take a deep dive into what I call "Belly Lessons."
Our bellies are emotional. Our bellies are the command and control center for our immune system. Our bellies play a strategic role in hormone levels. Our bellies are the foundation of our health.  Our bellies are sacred.
If you want to become a master of your physical health, you must claim dominion of your health by learning how to take care of your digestive system. Healing your gut health has a domino effect of the rest of your body.
Through a Functional Medicine lens, many health care challenges find their root cause in the conditions of your digestive system. Heal your digestive system and watch the boost in your overall immunity and vitality.
We've been trained to lead from our head with decisions based on our thoughts and cognition.  Belly Lessons, the sacred group coaching circle in Vitally You, is a whole new way of leading from the wisdom of gut/belly instincts and the intelligence of the heart.
If you suffer from any of these symptoms, and especially if you suffer silently. If you're looking for an advocate to help you flourish and maximize your vitality, this program is for you.

Core Program:
Functional Health History Intake and Timeline with Assessment
Heart Intelligence & Belly Lessons
Monthly 1:1 Coaching Call with Action Plan
In Light Wellness LED Polychromatic® Light Therapy home system 3 weeks
Kaiut Yoga Practice
Details:
Monthly 1:1 Coaching Call with Dana
Dana holds sacred space providing the Individualized support and strategies unique to you during these 1:1 coaching calls and check-ins.
Nutrition Assessment with Action Plan
Based on your health history intake, stated health and lifestyle goals and Functional Health History Timeline, I will provide nutrition recommendations. During each coaching session, we will create and update your monthly Action Plan.
You will have the expert support needed to make sustainable lifestyle changes that will lead to desired health goals with focus and direction.
It's easy to get lost translating the endless stream of advice from the self help wellness industry.   Say good-bye to trying to interpret on your own. I believe in bio-individuality when it comes to health care.  There is no one nutrition plan that fits all. It's imperative to determine what agrees with your unique organic makeup. One part is genetic and one part is epigenetic, which means how your genes play out is determined by external factors like stress, lifestyle and toxic exposure and your response to those stressors.
Functional Health History Intake and Timeline with Assessment
Functional Health History and Timeline:  Gone are the days of healthcare continuity where one primary physician maintains and follows your health history.  Besides the reality of modern mobility, the patient-doctor relationship is dependent on the contract between insurance providers and physicians and those can change on a yearly basis.
A personalized FHH timeline is a living document of your health history from birth to current that provides you a panorama of your health that includes:
genetic factors
triggering events
positive and negative mediators
symptoms and areas of your life impacted
actionable plan to regain your health and vitality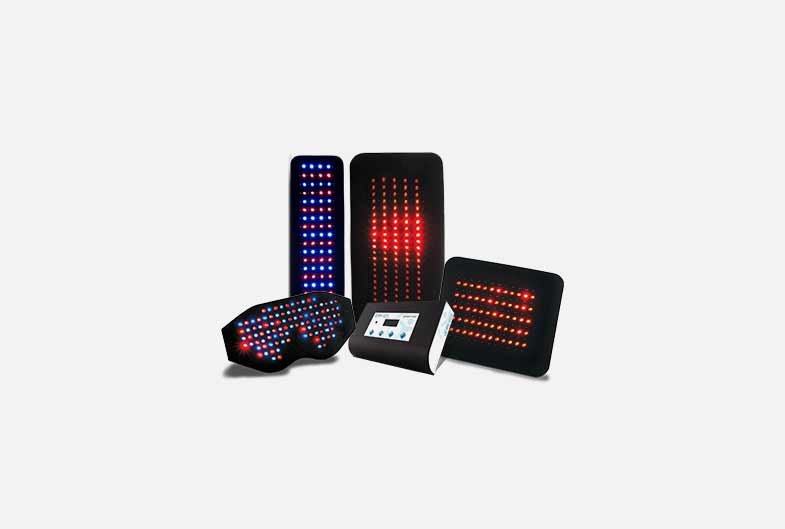 In Light Medical Rental Unit for 3 weeks
In Light Medical Light Therapy is FDA approved medical device to reduce pain and inflammation. Inflammation is a primary indicator of dis-ease in the body.  The inflammatory response is turned on by the Immune System to protect the body from foreign invaders.  We will explore inflammation during our year together.  Each client will receive an In Light Medical LED light therapy 6-port unit with 4 pads.
Research shows light therapy provides the following benefits:
Increased blood flow to nerves and other tissues
Pain relief
Reduced inflammation
Decreased anxiety
Improved sleep
Improved mood
Increased comfort
Skin rejuvenation
Expedited recovery for bruises, scars, wounds
Light Therapy is also preventative by strengthening your body's defense against: infection, inflammation, and disease.
Inflammation within the digestive tract results when there is dysbiosis and malfunction in the digestive system.  LED light therapy emits special wavelengths of light energy that dramatically increase circulation to injury sites and areas of chronic pain. The result is a rapid relief of discomfort, improvement in sensation, and regeneration of damaged tissues. In Light Medical System is simple, non-intrusive, and painless.
LED light therapy harnesses the healing power of infrared, red and blue light.  Light pads are placed on the body with carefully timed sequence of settings, known as pulses, to create an environment where change can occur more rapidly.  All In Light Wellness Systems devices are FDA Cleared to increase circulation and reduce pain.
HeartMath® Resilience Advantage™ Training with an Inner Balance™ Sensor or Bluetooth®
The HeartMath® System taps into your heart's intelligence using simple techniques and technology.  Learn how to deescalate and manage stress and improve your resilience with the scientific system of HeartMath tools and technology.
HeartMath Resilience training provides evidence-based strategies that help reduce stress, improve decision making and enhance communication.  The HeartMath System provides you with the necessary tools so that you are able to move through your day, interactions and relationships and work and personal responsibilities with ease and flow.   
Strengthening resilience has become an important strategy for improving personal and professional effectiveness, productivity, health and well-being. The Resilience Advantage training program provides a practical framework of self-regulation tools and resilience-building practices that dramatically help individuals gain more poise and clarity in the face of change and overwhelm. Improved composure facilitates clearer thinking and a stronger identity with your personal mission and core values. 
Improvement in Well-Being and Energy in over 5,500 people 6 weeks after HeartMath program. 
52% drop in exhaustion
52% drop in anxiety
60% drop in depression
60% drop in anger
61% drop in feeling annoyed
24% improvement in the ability to focus
25% improvement in listening ability
30% improvement in sleep
HeartMath is a registered trademark of Quantum Intech, Inc. For all HeartMath trademarks go to www.heartmath.com/trademarks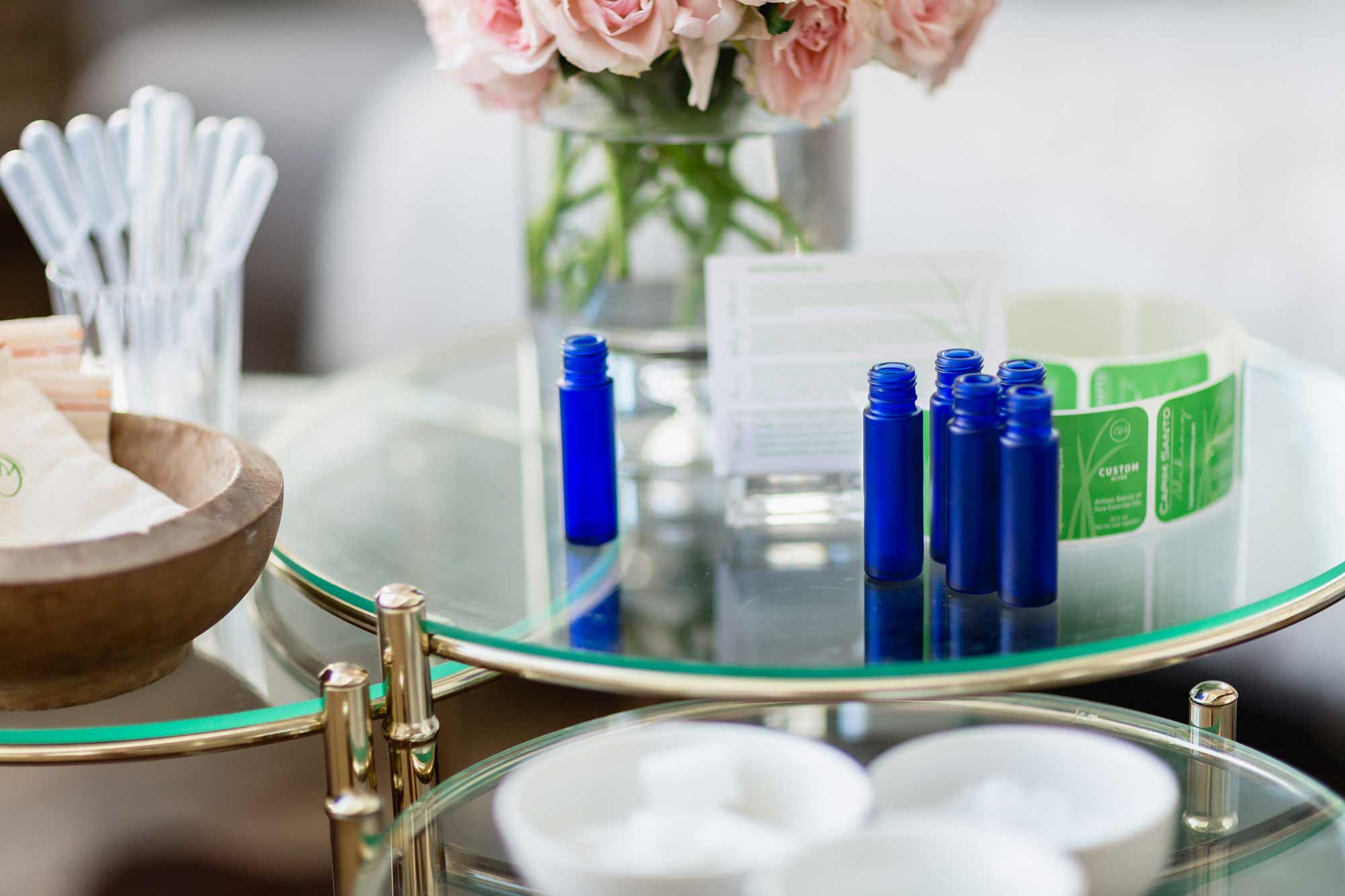 Bonus Sensory Upgrade:
Aromatherapy Consultation
Aromatherapy was the essence of primordial healing.
Anointing with sacred oil was a sign of favor and blessing in ancient times.
Today, we are awakening to what our ancient ancestors knew as common, the plant world is a source of tremendous healing power. Imagine at the tip of our touch, creation has provided us with the purest, most non-evasive, accessible sources of healing.
In lay-woman's words, the foundation for the powerful impact of Aromatherapy is neurological. Your olfactory sense accesses your limbic brain function where memories are stored and behavior and motivation reside. Within our conscious and unconscious mind is stored every experience. Those experiences are woven into the fabric of our being impacting our behaviors and motivations. When we seek to change something in our life, it's imperative we access our limbic brain function. Aromatherapy is an access point.
Aromatherapy…
Heals
Supports
Lifts your spirit
Shifts energy
Encourages
Stabilizes
Sustains
Satisfies
Signals that you are taking care of yourself. It's like giving yourself a big hug and abundant love.
I will craft your personalized aromatherapy blend based on our work together to support your desires and health goals.
Kitchen Cupboard Overview & Grocery Store Guidance
Recent statistics show that Americans spend more money in restaurants than grocery stores.  We know eating out is a contributor to health challenges and increased disease. Additionally, it's more expensive by about $9.00 per meal to dine out versus in your home kitchen.  It's also been proven that eating organic, whole foods is not more expensive than conventional produce and grocery shopping.
Let's slay grocery shopping overwhelm and put the joy back it the grocery cart and into your cupboards.  We will put the heart back into your kitchen with foods that to support your highest desires and goals for your life and health.
1 year commitment, $350 per month
By application only
Please email Dana to be considered for this exceptional, high touch experience.