Yoga for EveryBODY
February 9-16, 2019
Bodhi Tree Resort, Nosara, Costa Rica
If you've ever seen the gorgeous photos of yogis on retreat  with breathtaking views and thought, "I'm not a yogi but this looks amazing."  Join Dana at the Bodhi Tree Resort for a yoga retreat for anyBODY. You do not need to have a yoga practice or a yoga body.  All bodies are welcome. Besides enjoying the amenities of the Bodhi Tree Resort which includes a protected open air yoga studio with views, delicious fresh food, a picturesque pool,  juice, coffee and alcohol bars, a world class gym and spa located in a quaint seaside Costa Rican village. We will be practicing Kaiut Yoga. Yoga for today's modern life and any body type.
Experience the fastest growing yoga trend coming out of Brazil, Kaiut Yoga.   Yoga for EveryBody and AnyBody.  
Last January I joined a friend for a yoga retreat on the protected coastline of Nosara, Costa Rica, at the Bodhi Tree Resort.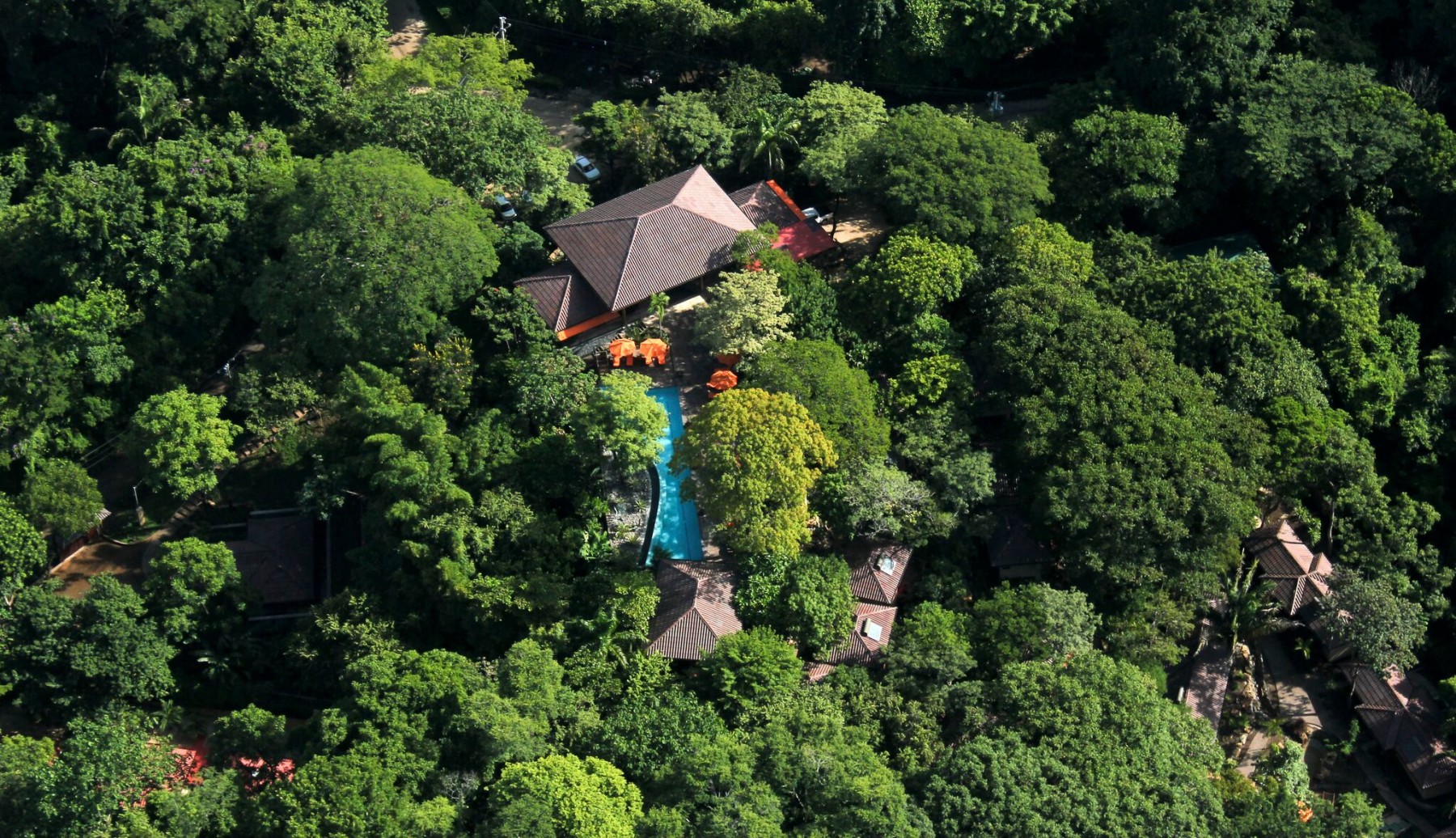 Let me back up and tell you why I decided to join her.  
For over a year, she had been practicing a type of yoga I had never heard of, Kaiut Yoga, that originated in my "heart" home,  Brazil.   I had been noticing a difference in my friend since she started practicing this mysterious yoga.  She seemed grounded, positive, coherent and less triggered.  I had the opportunity to visit my friend and experience her yoga class.  Admittedly, I was uncomfortable and slightly intimidated.  The practice was very different;  there was little movement in comparison to my normal flow class and it was WAY more challenging.  I had to direct my attention to be present because I could feel myself wanting to flee.  
However, I was surprised by how energized I felt after the practice and my curiosity was peeked.   
What was this yoga practice that apparently changed my friend's life and why did I suddenly feel attracted to it?   
So, when my friend called and invited me to fill a vacancy that had opened for the Kaiut retreat hosted by her yoga studio, I leapt at the opportunity.  
Upon arrival, I was swept away by the beauty and peacefulness of the resort.  
The resort hit all my gold standards.
Inspired design enhanced by nature.  Eco friendly.  Beautiful spaces.  Delicious food with vegan, gluten free and vegetarian options.  Scrumptious desserts.  Fresh fish and other local protein.  For those of you who know that I make my own non dairy milks, get this….they offered four different kinds of milk to pair with the  smooth, flavorful Costa Rican coffee that'll  make you anticipate waking up.  Sunsets.  Oh, the sunsets.  Soothing and invigorating ocean waters.   
Yoga studios where you will see all manor of flora and fauna whilst holding your pose.  
If that's not enough…there's a juice/coffee bar for the health nuts and for the Happy Hour crowd, there's a bar!  
I loved the experience so much that while I was there,  I started negotiating dates to host this retreat in 2019.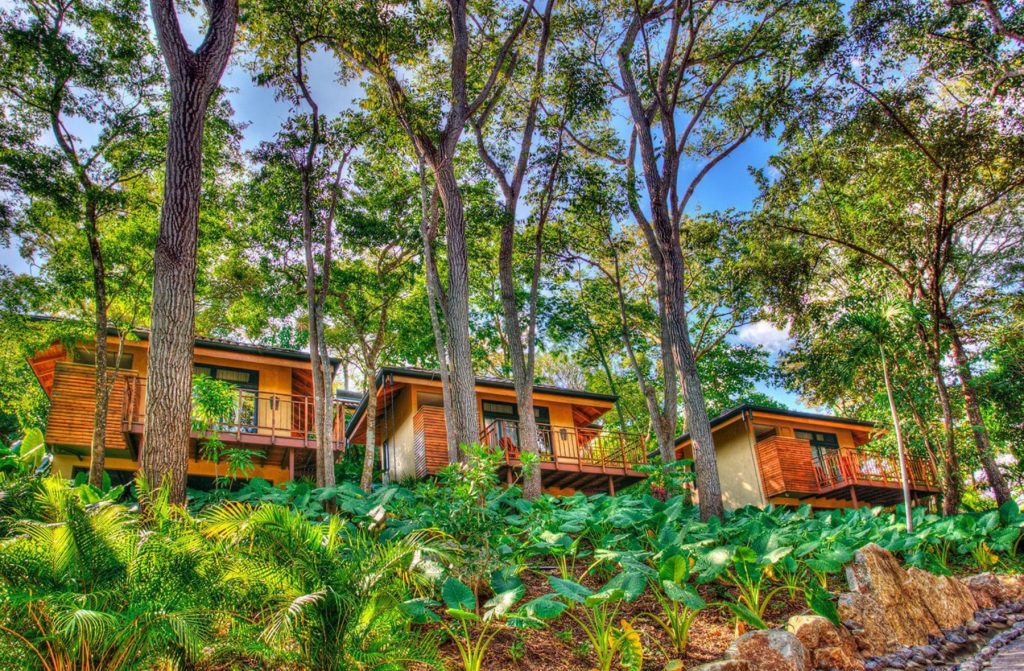 Beyond the amenities and beauty of the Bodhi Tree Resort, I fell in love with Kaiut Yoga so much that I started my teacher training and I can't wait to share the practice with you.
You are invited to join me and a Kaiut master teacher, Yvonne Mosser, February 9-16 at the Bodhi Tree Resort in Nosara, Coasta Rica.   I want you to be introduced to Kaiut by a teacher who has been practicing under the founder of Kaiut, Francisco Kaiut, for years.   Yvonne is the Kaiut Studio owner in Telluride, Colorado.   I heard a local say that Kaiut Yoga is THE trend in Telluride!   
Kaiut is different.  It's not just another yoga class.  
According to Francisco, "Yoga is a chronic state of presence with emotional coherence.  It is a state of presence that carries itself even when we have distractions."  
Others have described Kaiut with these words:
"Feeling younger while I'm getting older."
"Yoga for everyBODY and any BODY."
"The practice touches something inside that allows me to rest."
"A biomechanical re-routing" 
"Feels like coming home"
"A longevity plan!"
"Dissolving restriction and realizing potential." 
"Reconnection and integration with my body.  I say I have this 'knee thing,' as if the knee is not a part of me." 
In addition, we are going to explore the HeartMath® system for building resilience and coherence using the HeartMath Inner Balance™ Sensor or Bluetooth® devices.  Each participate will receive one of these devices depending upon your  personal smart device.  
You may know I discovered the HeartMath program after having a pacemaker implanted in 2011 and still feeling extreme fatigue.  The HeartMath system taught me how to regulate my central nervous system using a combination of technology and breathing techniques.  The program was a key component in healing my fatigue.   It taught me how to manage stress efficiently and coherently which conserves energy in the body, mind system.    
The HeartMath System provides the necessary tools so that you are able to move through your interactions and relationships and work and personal responsibilities with ease and flow.   
Improvement in Well-Being and Energy in over 5,500 people 6 weeks after HeartMath program. 
52% drop in exhaustion
52% drop in anxiety
60% drop in depression
60% drop in anger
61% drop in feeling annoyed
24% improvement in the ability to focus
25% improvement in listening ability
30% improvement in sleep
That's what I'm talking about.
All natural.
No prescriptions.
Scientific results of improved emotional states.  
Sign me up.  
I think you'll have fun experimenting with the HeartMath system, technology and techniques.   
This experience is for you if you want to take a deep dive into the trend setting Kaiut yoga practice while retreating in the luxurious Bodhi Tree Yoga Resort on the protected coastline of Nosara, Costa Rica.  
If you want to feel:
Refreshed
Grounded
Resilient
Coherent
Rejuvenated
Present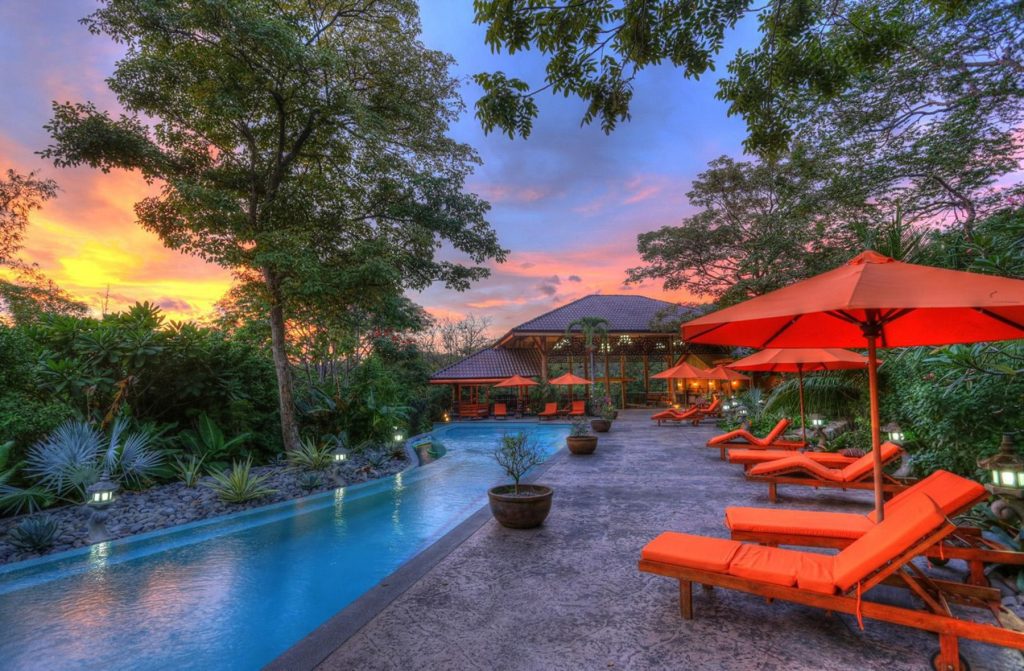 Details:
Two Kaiut Yoga classes daily. 

 

(The resort has a Pilates Studio, spinning studio and yoga classes.

 

As a retreat participant, you can take one class per day offered by the resort for $10/class.

 

The world class gym is included.
HeartMath® Inner Balance™ device and workshops
7 nights, 3 meals a day
Group shuttle between the resort and Liberia International airport.  Private shuttles can be arranged for additional cost.
Single King Bungalow $3200 pp
Double King Bungalow $2300 pp
Queen Bungalow (each person has their own bed)  $2300 pp
$500 non-refundable deposit to reserve your spot.
$1,000 due September 1
Final payment due November 1
Refunds for cancellation only if your spot is filled.
Visit TravelInsurance.com for travel insurance
Not included:
Airfare
Purchases at the alcohol, juice and coffee bars
Tip for individual services received
Spa services
Classes and excursions offered by the hotel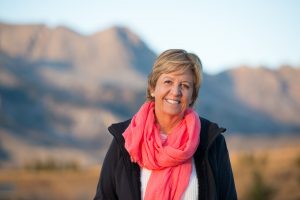 Yvonne Mosser, is the owner and teacher of Kaiut Yoga Telluride, home of the Kaiut Yoga Method. She has a long history of being interested in yoga and alternative health modalities  She was a certified Swedish massage therapist with training in Trager, Cranial Sacral and Reiki. This was her occupation since moving to Telluride, Colorado from England in 1981.
 Yvonne taught Iyengar yoga since the late 80s and achieved her 500 Hour Yoga Alliance Certification with Nancy Stechert, Senior Iyengar teacher and owner of Yoga Tree Hotchkiss. It was there that she was introduced to Francisco Kaiut, the founder and creator of the Kaiut Yoga Method.  Yvonne attended Francisco's very first teacher training in 2012 after attending several of his workshops. She recognized the profound healing qualities that this method produced and taught 8 classes/week at the Telluride Yoga Center.
 Yvonne became a Level One (KYM300) in February, 2017. She has completed three more teacher trainings and is presently a KYM600 Teacher. Yvonne also spent a month studying with Francisco at his founding school, Kaiut Yoga Brazil in Curitiba in May, 2016. 
On November 1st, 2017, Yvonne opened Kaiut Yoga Telluride.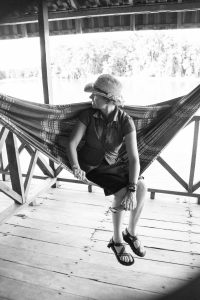 Dana Frost has been a Master Life Coach since 2007 with the Martha Beck Life Coaching organization.  She is a HeartMath Facilitator and Coach and a certified Aromatherapist through the Pacific Institute of Aromatherapy.  She is a Kaiut Yoga Teacher in Training.
She leads women on global retreats to provide opportunities for inner transformation and expansion.
She has traveled to six continents and lived on three with her family of seven.   Her current home base is Chicago.